Case Studies, Blog & News Media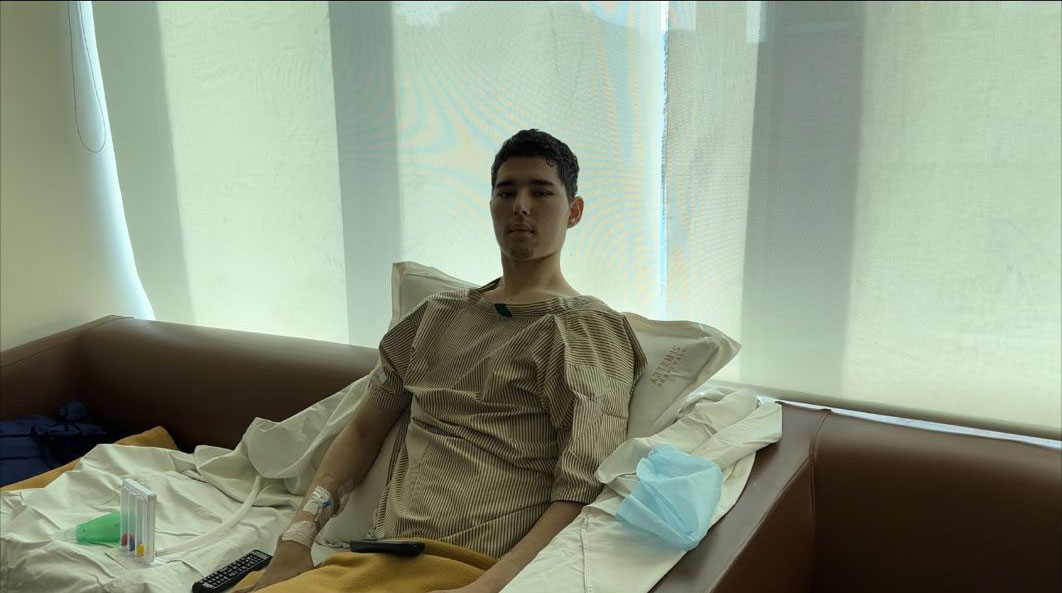 18-year-old "Artyom, Diagnosed to have Post Covid vaccination " Neurological AE " initially, little did the parents know that their young boy was infact suffering from a rare liver illness " Wilson's disease".
India boasts a pool of highly skilled and experienced medical professionals, including liver transplant surgeons, hepatologists, and support staff, who are well-trained in performing complex liver transplant surgeries.
राजस्थान में पहली बार CRPT पर रहते हुए मरीज का लिवर ट्रांसप्लांट
It's an honour to assist a critical transplant at one of the most prestigious GI institute of the county Rajesh Bhojwani. Where most of the established program hesitate to operate ACLF G4, you still decided to go ahead and saved a valuable Human life .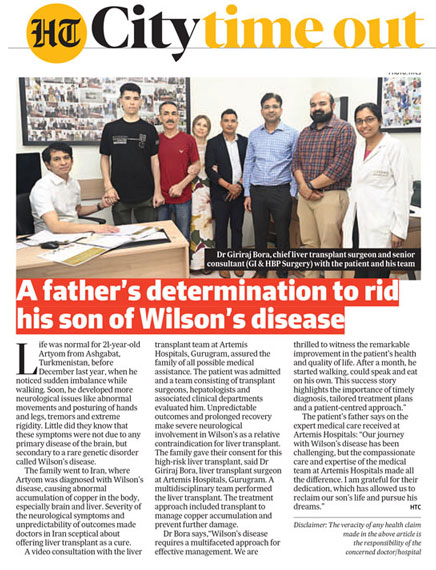 A father's determination to rid his son of wilson's disease
Dr Bora says,"Wilson's disease requires a multifaceted approach for effective management. We are thrilled to witness the remarkable improvement in the patient's health and quality of life. After a month, he started walking, could speak and eat on his own.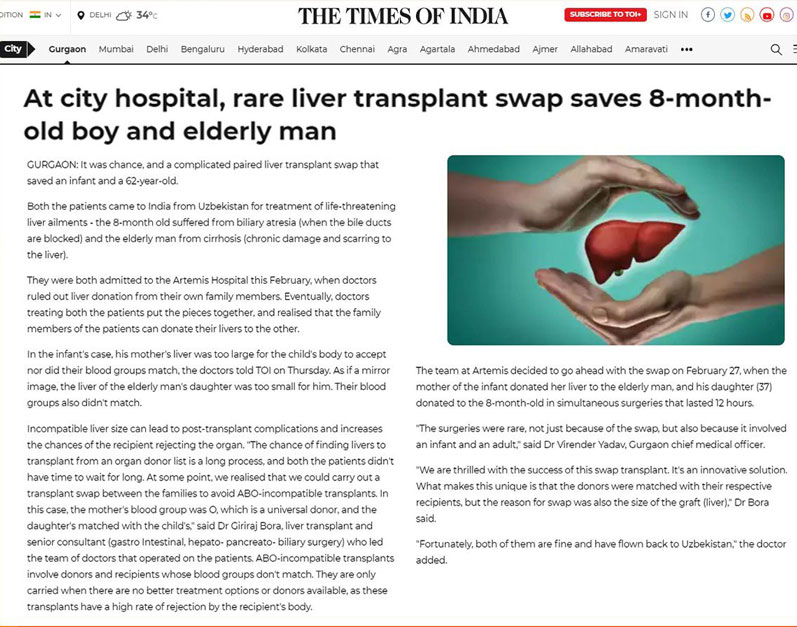 It was chance, and a complicated paired liver transplant swap that saved an infant and a 62-year-old. Both the patients came to India from Uzbekistan for treatment of life-threatening liver ailments - the 8-month old suffered from biliary atresia (when the bile ducts are blocked) and the elderly man from cirrhosis (chronic damage and scarring to the liver).
Zimbabwean Boy 'Breathing On His Own' After Rare Liver Transplant 'With 67% Shunt Fraction' At Gurugram Hospital
According to Dr Giriraj Bora: "On examination, we found that it was a case of a very high level of oxygen bypass. The child's shunt fraction was 67%. This means that only one-third of the blood pumped by his heart was carrying oxygen. Such a poor figure for blood oxygenation has not been recorded in India before. A liver transplant was the only option to save the child's life."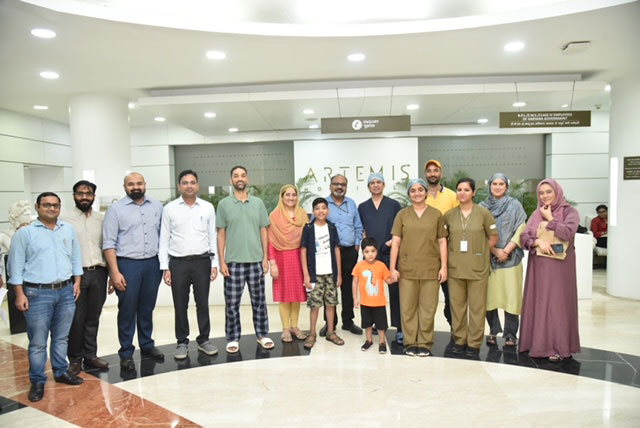 This is a story of 13 years old, Adnan shafi, a resident of Kashmir, India who at the age of 12 years was diagnosed with a rare genetic problem known as Type 1 – PRIMARY HYPEROXALURIA
Mr. Dinkar saraswat Age 46yrs/male resident of JAIPUR was diagnosed to have fatty liver related cirrhosis 2 yrs back which was later complicated by jaundice, water in abdomen and episodes of Unconsciousness (Hepatic encephalopathy).
GURUGRAM — This New Year infused a new life for a one-year-old Saudi child. In a first reported case in the world, a team of proficient doctors at Artemis Hospital, located in Gurugram, India, carried out a rare and complex liver transplant on the baby involving the use of bovine jugular vein.
A wife donated a portion of liver to her husband to save his life. Her husband was suffering from liver cirrhosis for a long time.Dr Bora said 80% liver donation comes from living donors (close family members) in the country.